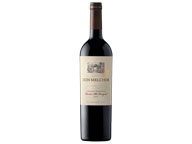 The Killington Wine Festival returns to Killington next weekend from Friday July 18th through Sunday July 20th. During the wine festival, the Birch Ridge Inn is pleased to present a collection of fine wines from Chile and Argentina to please the palates of diners and "samplers" alike.

The Killington Wine Festival begins on Friday evening, July 18th with an estate tasting of fine wines at the Killington Grand Hotel at 6:00 PM and the Killington Wine Trail with wine tastings at all of the restaurants on the Killington Road. The Birch Ridge Inn will be hosting a sampling paring wines with small bites on Friday evening as part of the wine trail. More on the Birch Ridge Inn tasting menu for Friday evening in a subsequent post.

On Saturday afternoon, the Killington Chamber of Commerce hosts the Grand Tasting of the Killington Wine Festival at the K1 Base Lodge of the Killington Resort. Hundreds of wines from all over the world will be presented under grand tents set up at Killington's Umbrella Bars.

Saturday night, the Birch Ridge Inn will be hosting our annual Killington Wine Festival Wine Dinner. We have been sampling wines for months (it's tough work but somebody needs to do it), working to find some interesting wines to present at this years dinner. We have selected some nice wines from Chile and Argentina to present over the weekend.

For Saturday nights wine dinner, the menu includes:

Casillero Del Diablo Sauvignon Blanc, Casablanca Valley, Chile and
Casillero Del Diablo Carmenere, Rapel Valley, Chile
Summer Appetizers in the Great Room

Marqués de Casa Concha Chardonnay, Limari Valley, Chile
Pan roasted Chilean sea bass with truffled corn salsa

Trivento Golden Reserve Malbec, Lujan de Cuyo, Argentina
Carmelized rack of wild boar with fresh blueberries and pan jus over braised eggplant en porto

Don Melchor Cabernet Sauvignon, Puente Alto Vineyard, Chile
Roasted sirloin of beef with a red wine reduction and chimichurri with wild mushrooms

Late Harvest Sauvignon Blanc Lourdes Vineyard, Maule Valley, Chile
Warm apple empanadas with whipped mascarpone and a Vermont Cheese Plate

The wine dinner on Saturday will begin at 6:30pm with the first wines in the Great Room of the Birch Ridge Inn. From there, the proceedings will move into the dining room of Birch Ridge at approximately 7:00pm. Mike Andrews from Banfi-Excelsior, the importer of all of the wines served during the evening, will be hosting the dinner with a discussion of each wine that is presented. The price per person is $89.00 not including taxes or gratuities. This price is inclusive of the evening's wine and dinner.

Reservations for this special wine dinner are required as seating is limited. To make your wine festival dinner reservation please call the Birch Ridge Inn directly at 800-435-8566 or 802-422-4293.

When you come to visit Killington, we look forward to seeing you.

Wherever you may be.. keep it in the fairway... and don't forget your sun screen.