Friday, Jan 27, 2012
Wacky Weather Continues at Killington.
Storm yields more snow on the ground than when it started.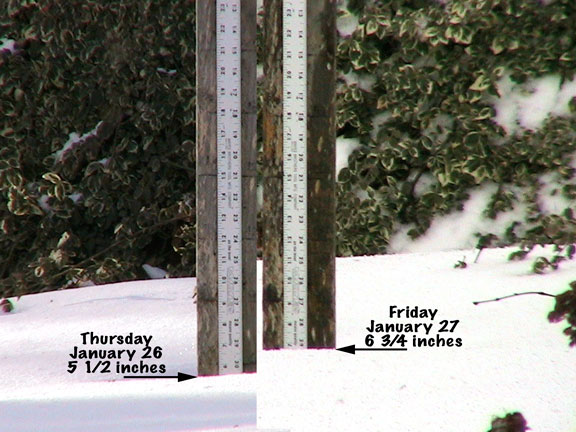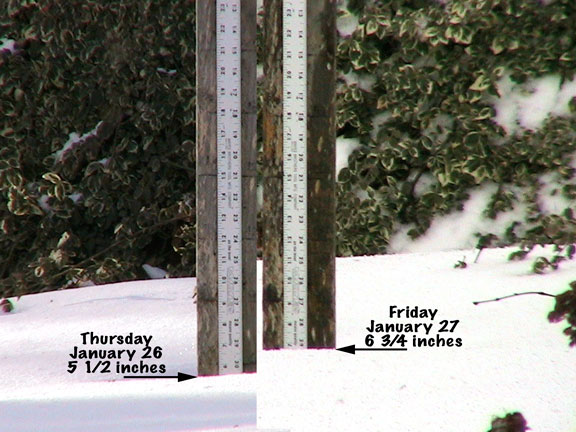 Mother Nature is just weird.

In the last 24 hours at the Birch Ridge Inn at Killington we have had snow, sleet, ice(hail), r@!n, wind, freezing r@!n, thunder and lightning. The good news is that it is too cold for pestilence.

Temperatures during the period have been hovering right around the freezing mark. One minute you look out of the inn and see all of the trees covered in a beautiful(but ominous) glaze, the next moment, the branches are pristine, just waiting for the return of warm(er) weather in the spring. Icing has undoubtedly causes some power and Cable TV problems in the area. We have had too many drop outs to count, but nothing lasting more than a few seconds.

The storm seems to have past at this point (2:00PM), leaving in it's wake a beautiful mess of a landscape covered in soft, mushy snow. Temperatures are going to slowly drift down this afternoon. If you are driving to Killington this evening, expect some icy conditions on the roads, as excess water starts to freeze on the asphalt.

The great news in all of this is that --> The ground is still white! Actually, an additional inch and one quarter was added to the base depths around the inn. I would guess that it would be slightly higher on the upper elevations of the Killington Resort.

Let it snow!!!