Tuesday, Feb 21, 2012
Killington at Presidents Week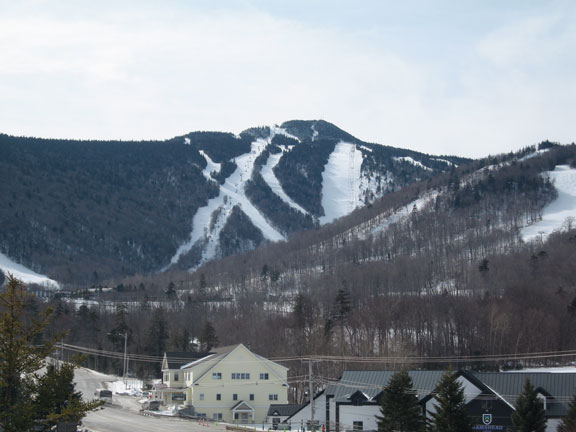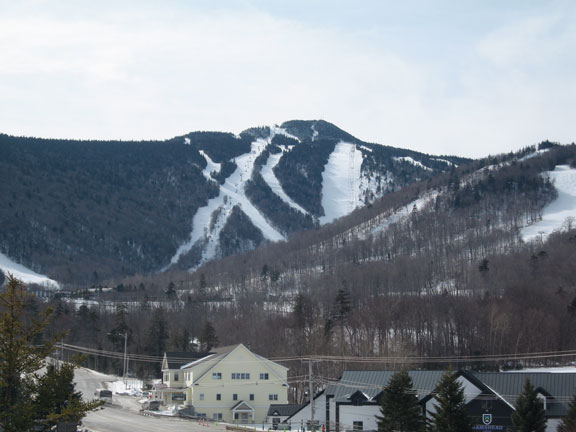 Presidents Week usually signifies a turning point in the ski season at Killington. And this year will be no exception.

The winter doldrums give way to the imagination of spring. The sun, which has been hiding behind the mountains all winter due to it's low angle on the horizon, now proudly rises giving light to the whole resort. The reappearance of the sun also chases away the winter cold, making time spent on the slopes more about skiing and riding versus keeping warm.

Being the eternal optimist in this strange winter, I can find solace in the fact that March is usually the snowiest month of the year at Killington. The change in seasons usually sweep in coastal storms across the northeast, yielding liquid precipitation on the coast lines but feet of snow in the mountains. Will that happen this year is of course a matter of debate, but given that I have only used my snow blower around the inn a couple of times this winter, we are long overdue.

The resort has been taking advantage of the cold nights we are still experiencing to make snow in many high traffic areas around the resort, and to stockpile snow on Superstar, Skylark, and Bitter Sweet. Our lights dim each night when the starter motors kick in to turn over the big fixed compressors still remaining on the mountain to support late season snow making. We will be sitting in the Great Room each evening socializing with guests, and all of a sudden the lights will dim then return to normal. It is a sure and comforting sign that the resort is still doing their best to make up for the parsimonious behavior of Mother Nature.

Skiing at the resort has continued to be more of the same. Our intermediate guests are generally having a ball on the slopes; a byproduct of the flat and fast conditions is a strong ego boost for slightly advanced skiers and riders.

Expert skiers and locals like ourselves are still getting out on the slopes to take our laps. Getting and keeping the legs in shape to enjoy spring skiing is a major activity this time of year. Warming temperatures over the next several weeks should create some opportunities to soften the slopes, yielding beautiful little bumps down the sides of many trails. While not quite providing the same exhilaration of skiing in the trees, little soft bumps can do a great job at getting the heart racing, while breaking the monotony of high speed super G runs up and down the mountains for advanced skiers and riders.

And one more thing as we contemplate Fat Tuesday...there is still a lot of winter left in the ski season at Killington.

Laissez les bons temps rouler...... Let it snow!!!