Thursday, Feb 23, 2012
Winter Storm Warning posted for Killington. Is this the one?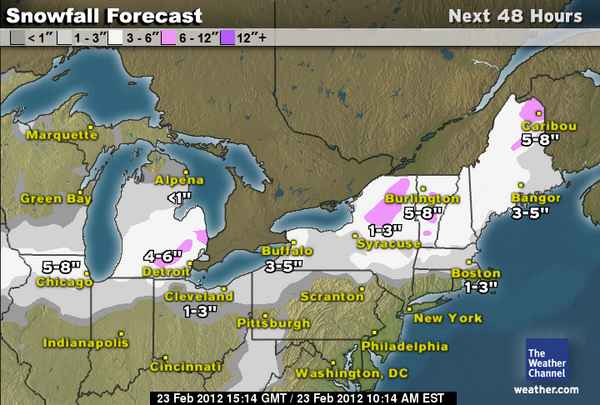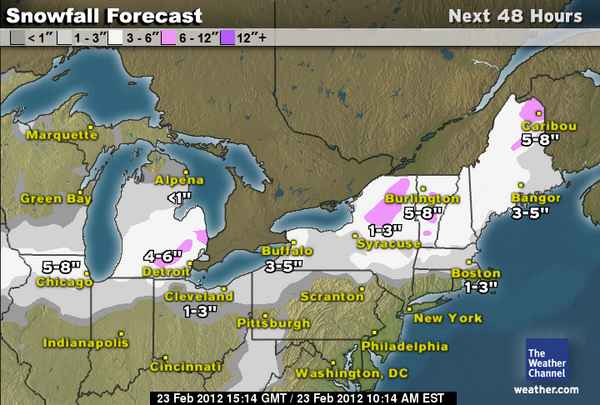 All Presidents Week we have had typical New England Weather. Some sun, some wind, some snow, some r@!n, some ice.... all in moderation mind you, and not enough of anything to get excited about. But this morning when I got up, something magical was being spoken of on the boob tube...A major snow storm (by this winters standards) is set to hit the North East starting tonight and lasting through Saturday morning.

Now...is this just "The Weather Channel" hype to keep us glued with their continuous informercial? Or is this the real deal? A local weather forecaster last night was calling for 4 to 6 inches across Vermont with the potential for a "Snow Bomb" to hit ski resorts in the higher elevations of the Green Mountains. I stayed tuned and watched the commercials during that newscast as well. The word "Snow" can be such a tease this time of year.

It is impossible to know, of course, until the predicted storm moves through the area. But we can keep our fingers (and other body parts) crossed for luck. We can get our equipment ready to head out onto the slopes. We can get our "Gone Skiing" signs made up in anticipation.

What we can't do is go back to bed for a lazy mid-morning nap. Even though bedtime last night came at 3:00 AM, the hype created by watching that 10 minute forecast this morning has the heart racing with anticipation.

In reality, how much (if any) snow we may or may not get is anyones guess in this virtually snowless winter. But one thing is for certain, the Snow Stake at the inn on Saturday and Sunday mornings will be closely watched. For how much is on the ground is really all that matters.

Let it snow!!!