Wednesday, Feb 8, 2017
Feeling blog deprived.....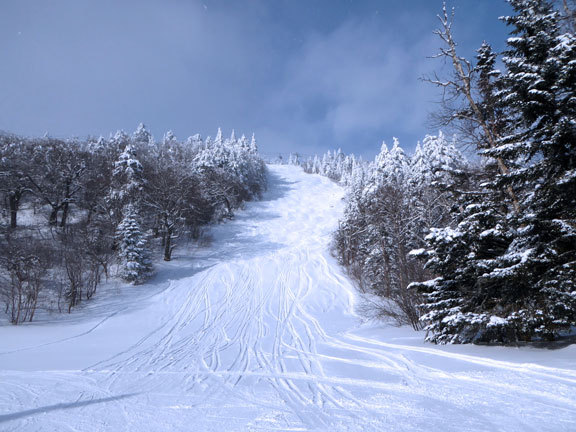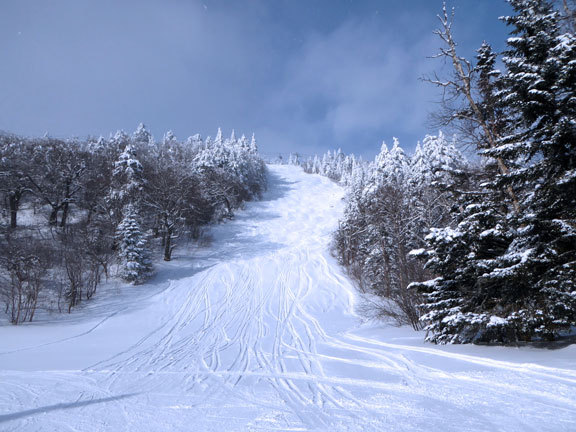 A friend of mine sent me the title of todays blog in a text message this morning.

Several items to sooth the soul....

Skiing at Killington is fantastic. We have had 2 weeks of constant snow. We have alternated between base building slime storms, light fluffy powder, and a near constant "snizzle". All of which has been converted by the resort into some of the best skiing and riding conditions in years... (well at least 2 years..)

The inn is doing quite well.... On the lodging side of the business, weekends are very strong. We are seeing some softness early in the week (ignoring the upcoming Valentines and Presidents weeks). But, we were also expecting that due to a hangover from last season. We currently have a few rooms available for late February. Early bookings for March are coming in strong. If you plan on coming to visit us, you should book sooner rather than later so you don't get skunked out of a room at the inn.

Our restaurant is just killing it... Chef Colin and sous chef Max are putting out the best food on the mountain bar none.... Merisa is rocking the bar. Our Vermont product program with selected Vermont beers and distilled spirits has been warmly received by our guests.

So why no blogs....

Quite frankly, I feel like we have begun living in an alternative universe. If you have seen Amazon Prime's interpretation of the Phillip K Dick novel "The Man in the High Castle", you might understand what I mean.

I hinted at my feelings in a blog on January 12th. Out of respect for the office of the Presidency of the United States, I am choosing to hold my words to myself. For now, if you visit with us at our bar, we can have a lively conversation.

But I leave you with one last thought.... What did ordinary Germans do in 1933?

In 1933 a new German government was installed, even though a majority of Germans did not vote it into office. The history of ordinary German people seems all but forgotten as they were overcome by the events of the day that lead 6 years later to the start of World War 2 and the attendant horrors of the holocaust. In our time, the Constitution of the United States has checks and balances built into it which should keep a a president with dictatorial tendencies under control. Will It? Did ordinary Germans in 1933 think the same about the Weimar Constitution that governed them. Did they even notice the "Enabling Act" of 1933 which gave their Chancellor the power to enact laws without the involvement of the Reichstag, effectively leading to a global tradegy?

Without impuning anyones character, we tell ourselves that our time is different; that our laws are different; clearly the players are different. We believe that the character of our nation is different. But is it???

Where ever you may be, get out and enjoy the winter season. And remember...Let It Snow!