Friday, Mar 24, 2017
Fantastic week for skiing in Killington
Whispers of June becoming loud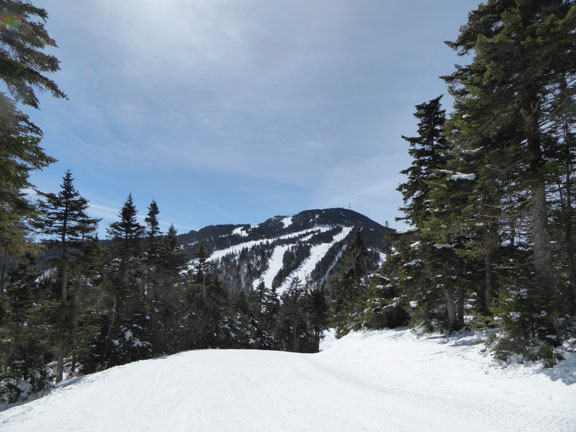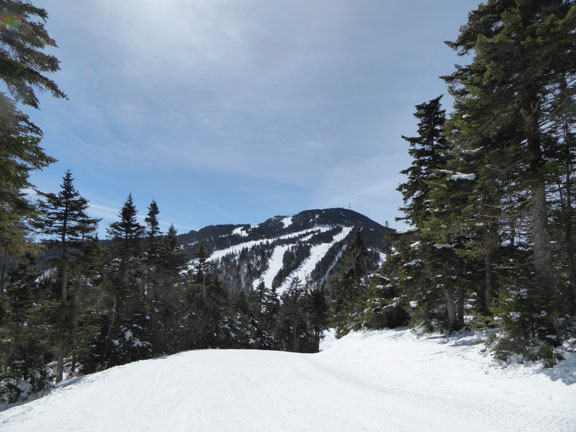 It has been a fantastic week of late winter skiing and riding in Killington.

Last weeks snow storm, a bubble of cold sunny air, and continuous snow making set up the Killington resort for a great week of skiing and riding. Starting our with soft powder as a result of some clipper systems coming through the area, and finishing up with a series of beautiful groomed cruisers, it is hard to think of a better week at Killington for skiing and riding over the last several years.

And to top it off to prepare for the weekend, more light snow is falling across the area, coating surfaces with 1 to 3 inches depending upon elevation.

On the mountain, the easiest thing to remember about conditions is that the groomers are cruisers, the bumps are setting up, and snow making has continued all over the place, with a heavy concentration of firepower on Superstar and Skylark. This week we saw powder, groomed corduroy, and waist high bumps, depending upon which part of the mountain we were enjoying. Below are a few pictures of this weeks outing.
Snow making has been ongoing on Superstar for over a week. The snow whales are now over the lift line in most places. The troughs on skiers right from the whales have filled in with snow completely in many places. So much snow has been stockpiled on Superstar, that the resort has also been making snow on Sky Lark from top to bottom, allowing for a second run off the Superstar quad to last through out the upcoming spring season. And without trying to junx the weather we may have over the next few weks, the Killington Resort has publically started to talk about skiing and riding at the resort continuing at least into June.

What does all this mean for John Q Public. Basically, don't hang up you skiis or board yet. There is a lot more time on the snow to be had before the last cowbell for the 2016-2017 winter season has rung.

Where ever you may be, get out and enjoy the winter season. And remember...Let It Snow!