Wednesday, Sep 26, 2018
Construction taking place everywhere at Killington Resort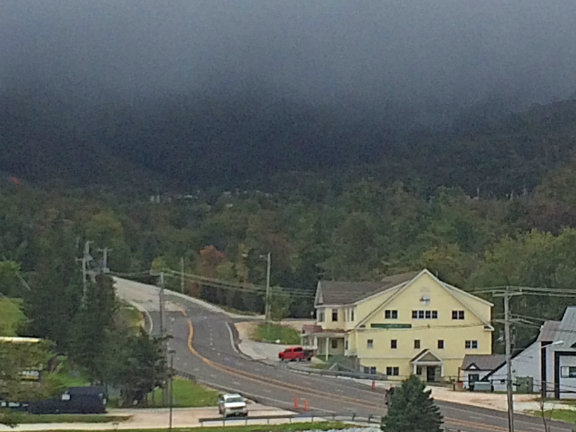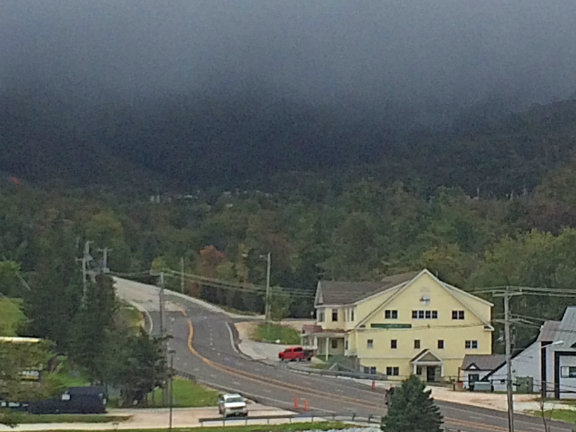 The race is on between the Killington Resort and Mother Nature.

Dark foreboding clouds veiled all of the construction activity taking place at the resort today. From ski tunnels to new lifts to lift storage buildings, the resort is crawling with teams of workers moving about with equipment ranging from simple shovels to heavy equipment and helicopters.

The scene in the K1 parking lot in the picture below illustrates some of the scope of the activities.

The new support barn for the K1 Lift is clearly visible in the background on the left of the picture. In the foreground left, you will see lift components for the new Snowden Six Pack.

Construction trailers and the Snowden Six Pack base components span the middle of the frame with various large pieces of conduit. To the right of the frame, the Helicopter to be deployed to install the lift towers at Snowden and South Ridge sits grounded by the cloud cover. To the far right, workers are moving iron components around. Unseen are the large dump trucks hauling dirt and stone everywhere.

It is truly a full blown ballet that is taking place on the mountain to coordinate all of the activites.

The K1 parking lot has turned into a massive construction staging area.
Major projects being worked and (hopefully) completed before the onset of winter include :

-Refurbishing the K1 Gondola including a new haul line, and new cabins.
-Construction of a barn at K1 to protect the cabins from the weather when the lift is not operating
-Removal and redeployment of the Snowden quad
-Re-installation of the Snowden quad to the other side of the resort on South Ridge.
-Construction of a new 6-pack bubble chair on Snowden with new towers and support buildings
-Construction of multiple ski tunnels around the resort to eliminate high traffic crossover points between Expert Terrain and Beginner Terrain
-Installation of 44,000 feet of new snow making pipe with includes a combination of replacements and new installations
-New RFID system to replace lift ticket scanning at each lift
-Regrading and trail improvements at Snowden to support the new Six Pack
-Dirt moving everywhere

The race with Mother Nature towards winter is on.

Wherever you may be, get out and enjoy the end of summer and the early fall season...Snow will be here soon enough!