Monday, Dec 10, 2018
Presenting the 2018 Birch Ridge Inn Christmas Tree
Guess the correct number of ornaments on the tree.
Mid winter conditions at Killington....
Happy birthday Mom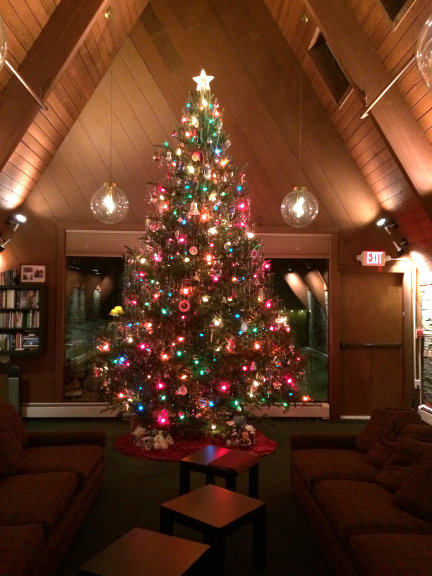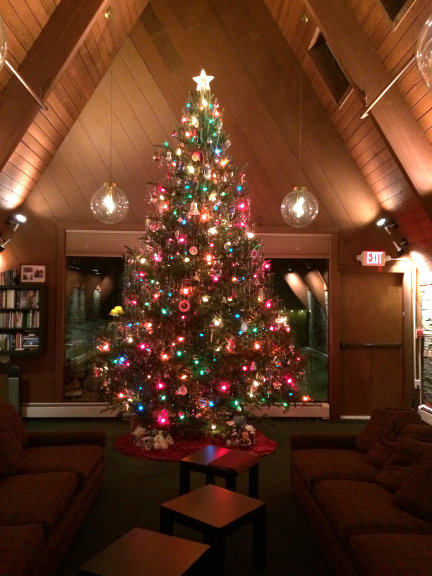 Where has 2018 gone! Two weeks to Christmas.... 3 weeks to 2019... Even in the Green Mountains of Vermont it has been a race....

But now comes the "Fun" part or the year.

The 2018 Birch Ridge Inn Christmas Tree is officially on display. This years tree is the "Family" tree decorated with multi-color lights and traditional glass ornaments. The tree measures in at just over 13 1/2 feet from floor to ceiling. And of course, as the 'Family" style tree demands, there is tinsel everywhere!

It has become a Christmas Tradition at the inn to have our guests and many locals come and have their pictures taken beneath the tree. For the second year in a row, we are having a fun contest around the tree. Last year we counted lights. This year, instead of lights, we are counting ornaments.

The rules of the contest are very simple. Just visit the inn and fill out a contest entry form with your best guess. Using "Price is Right" rules, the person who guesses the closest to the correct number of ornaments on the tree, without going over the number, wins. You can fill out your entry form any day during the holiday season, right up to 9:00 PM on Friday January 4th. The winning entry will be announced in the Great Room on Saturday January 5th at 6:30 PM. No purchase is necessary and you do not need to be in attendance to win.... but you must come to the inn to get your entry form to enter the contest.

The prizes are simple. The person guessing the correct number of ornaments wins a Champagne dinner for 2 at the inn. The runner up, wins a $50 gift certificate. Last years contest featured lights. There were 4137 total lights on the 2017 Birch Ridge Inn Christmas Tree. Ignigo Salazar was the closest with a guess of 4100. Peggy Golonka came in as the runner up with a count of 4080 lights.

While we have been busy getting the inn ready for the holidays, we have taken a few hours out on the mountain enjoying mid-winter conditions. Killington has thus far been blessed with multiple feet of snow in late November and early December. Last weekend, virtually the entire resort was open for skiing and riding; certainly something we have not experienced in a while.
Finally one big shout out to a special lady. Mom turned 90 years old last week. As feisty as ever, I was down on Cape Cod for several days to mark the occasion with my brothers and sister.
With the cold temperatures yielding ideal conditions for the resort to continue to make snow; skiing and riding should continue to be great as we lead into Christmas week. If you are planning a trip to the Green Mountains during Christmas week, you will not be disapointed.

If you are inn Killington this coming weekend, stop in and say hello and enter the tree contast. But no matter where you may be ---> "Think Snow" <---