Monday, Jan 7, 2019
Winner gets exact match guessing the number of ornaments on the 2018 Birch Ridge Inn Christmas Tree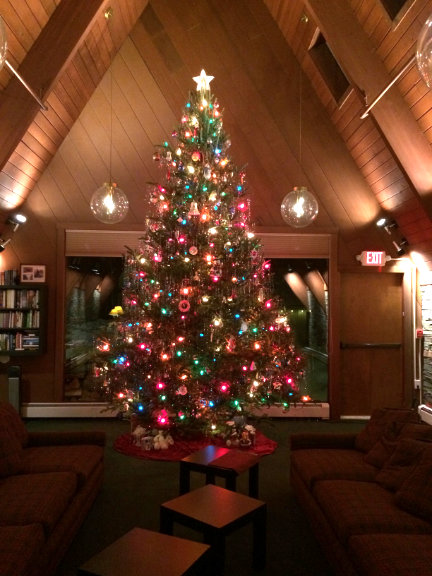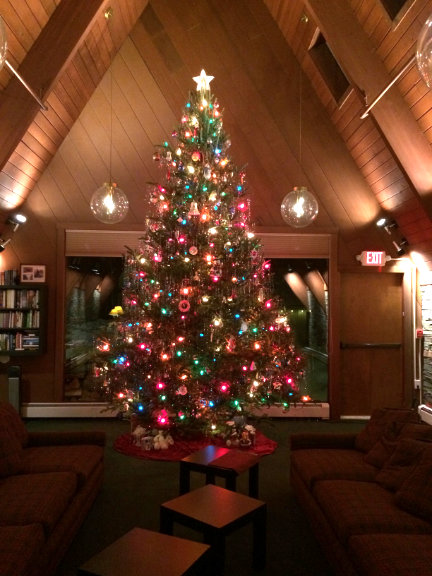 The holiday season is coming to a close.

Around the inn, Christmas decorations are slowly being put away; being replaced with Mary's collection of snowmen. By weeks end, they will be scattered around the inn dancing their odes to Ullr to encourage copious snow around the inn. (Some night I think that they are all going to come alive like some cheesy Dr. Who episode.)

For the first time since the holidays we were able to venture out on the slopes today. It was definitely a cold day on the hill. Conditions were generally flat and fast with loose powder on most surfaces. Snow making operations are taking place at many strategic locations around the mountain, most notably on Outer Limits and at the half pipe at Bear mountain.

The new 6 pack "Bubble Chair" on Snowden is a thing to behold. The whole nature of skiing Killington has radically changed with this welcomed addition to the resorts quiver. it is now quick and seamless to traverse across the entire resort, instead of having a major choke point at Snowden. And the new chair is surprisingly warm even on a day like today where temps were struggling to get out of single digits.

Last Saturday, the winner of this years contest to guess the number of ornaments on the 2018 Birch Ridge Inn Christmas tree was announced. 223 ornaments adorned the tree this year. 289 people entered this years contest with guesses ranging from a minimum of 55 to a maximum of 3900. 160 guesses were over the 223 number and were disqualified under "Price is Right" rules.

M Fitzpatrick won the first prize with an exact guess of 223. They win a "Champagne dinner for two" to the Birch Ridge Inn for their efforts. Second place, and a $50 gift certificate, goes to Phill Fallo with a guess of 220 ornaments. Congratulations all!

Where ever you may be, Think Snow!