Sunday, Apr 14, 2019
April Showers will bring May Flowers - you gotta believe!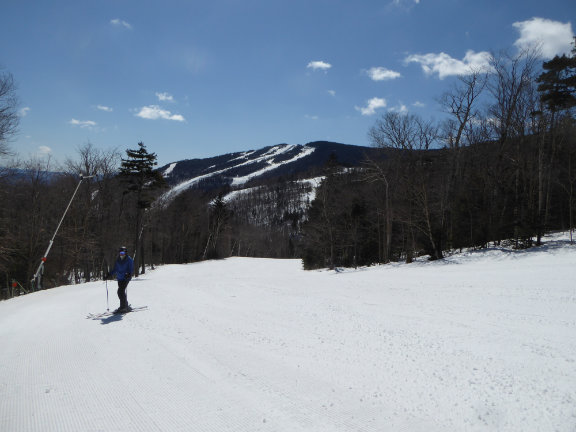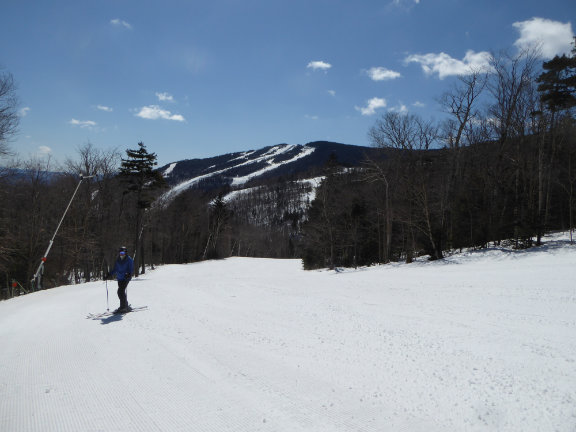 Although it has turned into a rather dreary late afternoon, with heavy rain pounding on the slate roof over my head in the office, Killington has had a great run this season.

And with some luck, it looks like there are a few more days to have some fun on the snow.

While we were out enjoying the ski slopes this week, and taking in some nice spring weather in the process, it was obvious as we looked around the resort that Killington was still basically burried in snow. From the work of Mother Nature, to the patience of the Killington snow making team, everywhere we turned there was soft snow for our carving pleasure.

Our restaurant served it's last meals for the winter season last night. The crew will be in doing deep cleaning and some repairs over the next few weeks before dispersing for a well earned vacation. After a brief hiatus, the restaurant will resume operations in late June for the 2019-2020 season.

The inn is still open for guests. We will be at it for a few more days before construction projects get in the way. Each year there is a list of spring projects to complete. We will start attacking those in a few weeks as well, before before starting the next season.

Thank you to all of the guests who stayed and/or dined with us during out 20th season serving guests at Killington.

We hope to ski a few more days at Killington before the spring is done. Hopefully you can too... and don't forget your sunscreen......