Monday, Sep 2, 2019
Labor day weekend in the can. Signs of fall all around. Great weekend with an old friend.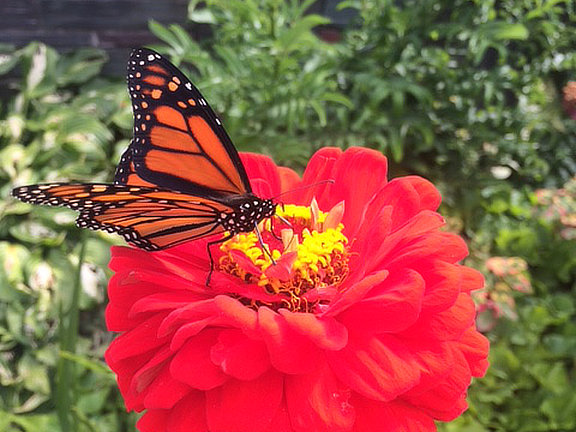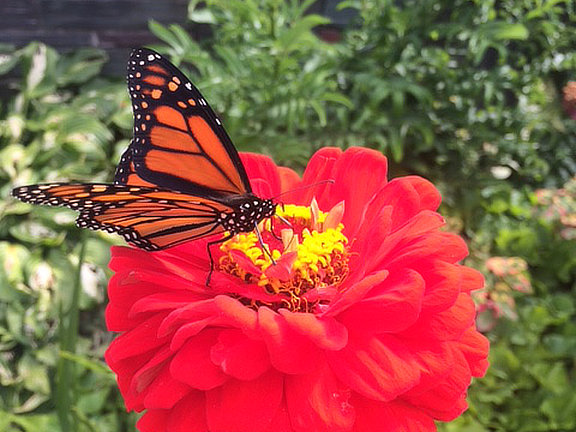 Todays wet weather aside, now that we are done with Labor Day weekend it is fair to say that signs of fall are all around us in Killington.

The early "signal" trees in the area are begining to show faint signs of color. Flights of migratory gease are honking overhead on a regular basis. Humming birds are continously topping up at the hummingbiurd feader. Monarch butterflies are everywhere visiting the flower gardens Mary created all around the inn. It will not be long before the signs of fall become clear to all.
It was a beautiful Labor Day weekend in Killington with sunny skies and early fall temperatures. The resort overall was busy with visitors inspecting the construction taking place for the new K1 Killington Base Lodge. Many guest were taking the gondola to Killington Peak for spectacular late summer vistas. Mountain biking and the Killington Adventure center were busy. We even had a small wedding take place at the inn with the flower gardens as a backdrop for the exchanging of vows.
With the good weather, we were busy at the inn. A high schol friend, Tom, and his wife Valerie joind us for the weekend, riding up to the inn from Massachusetts on Tom's Harley with a custom trailer in tow. It was great seeing an old friend at the inn from high school... But it is very sobering to realize that we graduated 49 years ago... Where did the time go!

Today, of course, like most of New England it is a little wet. Showers have overtaken the area, which is a good thing. August has been a dry month, so a little rain will help the local foliage and the gardens. Future precipitation will be white soon enough, but we don't need to rush the seasons just yet. There is plenty of time for several more rounds of golf and some mountain hikes before we need to bring out the winter coats.

Wherever you may be this week, enjoy late summer. For those on the coast, stay safe with Dorian on the prowl. Everyone else, hit the ball straight, and don't forget your sun screen.