Saturday, Oct 19, 2019
Power restored quickly at Birch Ridge Inn after Thursday Night's storm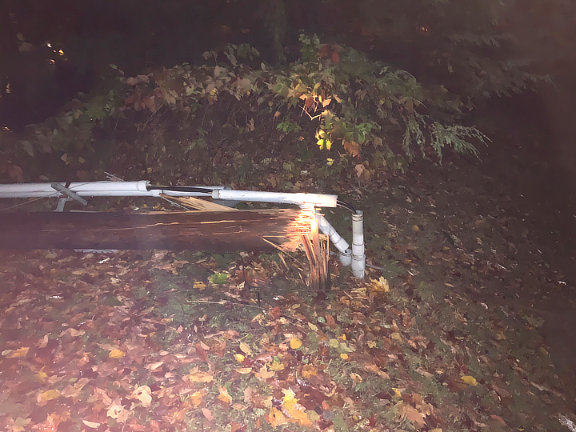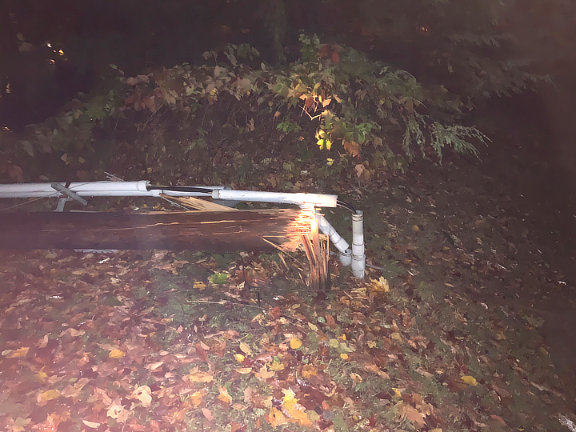 A big "Thank You!" to Green Mountain Power.

The utility pole feeding power to the inn snapped on Friday morning at 2:30 AM as a result of a large tree falling across the lines. It was an interesting night.

Green Mountain Power was great. I met with their advance team at the inn at 5:30 AM to determine the logistics of getting everything back as quickly as possible. While Mary was cooking breakfast and making sure our guests were cared for, Green Mountain Power sent a dozen people to the inn with multiple pieces of heavy equipment to replace the utility pole and restore service. We had a contingency plan in place with another nearby inn to relocate guests, but fortunately we did not need to execute it. GMP had the power restored with a new utility pole, new transformer, and new high tension line by 3PM allowing Mary and I to get the inn, with the help of our employees, fully back in operation by evening dinner service.

Below are some pictures of all the comings an goings at the inn.
Thank You Green Mountain Power for quickly reacting. It is unsettling to say the least when you walk outside of your home and see a snapped utility pole. The quick response was awesome.

The storm that brought down the utility pole at the inn also blanked the top of Killington with snow. While we were too busy taking care of our guests, Merisa did make the hike up to earn her turns.

Snow season at Killington will arrive any day now. If you haven't already, beging you ski/boarding excercises.... find your equipment, and get ready for opening day. It will be soon.....